Site News
Warning: This wiki contains spoilers. Read at your own risk!


Discord and Twitter: If you would like, please join our Discord server, and/or follow us on Twitter at @FEWikiOfficial!
User:L95/Sandbox/FP
From Fire Emblem Wiki, your source on Fire Emblem information. By fans, for fans.
This is here so I can play with the front page but not accidentally hit save or something silly
News
28 July 2022

24 June 2022

8 June 2022

6 June 2022

9 February 2022
Archive
Featured Article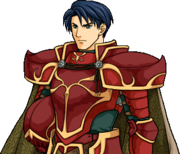 Zelgius (Japanese: ゼルギウス Zelgius) was a highly esteemed knight of the Begnion Empire, a servant to Chancellor Sephiran, and a follower of Apostle Sanaki's causes. As the general of the Begnion Imperial Central Army, the elite armed forces entrusted with the defense of the Begnion capital Sienne, he commanded the armies of Begnion in support of Crimea during the Mad King's War. Three years later, he and the Central Army led the rest of Begnion's forces against the Laguz Alliance, where he fought despite his own misgivings to prevent the treacherous senators of Begnion from harming Sanaki or Sephiran.
Read more... Be warned, this article contains major spoilers!
Help Fire Emblem Wiki!
Fire Emblem Wiki needs a lot of help and assistance.
1,591 pages are stubs!
Short articles that need expansion are in the Stubs category.
Articles with incomplete sections can be found here.
There are many articles that link to nonexistent articles. A list of these nonexistent articles can be found here.
Additionally, you can help by creating a new page. To do so, simply enter the title here: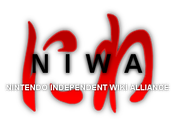 NIWA is a network of independent wikis focusing on various Nintendo franchises.