Site News
Warning: This wiki contains spoilers. Read at your own risk!


Social media: If you would like, please join our Discord server, and/or follow us on Twitter or Tumblr!

Engage info: As the game has only recently released, we lack much key information. Please help add any info that you can.
Fire Emblem Wiki
:
Featured Articles
From Fire Emblem Wiki, your source on Fire Emblem information. By fans, for fans.
Welcome to the Featured Articles page. This is where editors of Fire Emblem Wiki nominate pages for featured status on the front page of this wiki. Featured articles should include the following:
Proper American English. That means everything must be written in American English (ex: color and not colour) and have proper spelling, grammar, and punctuation.
Lengthy and detailed, but not contain repeating information to make it appear longer (aside from templates).
Well organized so each information flows nicely.
Cite sources and cite them properly.
Properly categorized. No category? No nomination.
Contains the most up-to-date information about the article.
No notice templates. No template should be included on the page that marks it or a section as a stub, nor should any section. As well, no page should have a grammar template on it.
NOT be copied from Wikipedia nor Fire Emblem Wikia or any other Fire Emblem wiki.
There are also specific rules to nominating an article which are as follows:
Rules
A minimum of four (4) votes in support of the article are needed for a page to become featured.
You cannot vote in support for the article you have nominated.
All votes should be placed properly under the support or oppose sections, with your vote starting off with #, and explaination on why you think this is a page worthy of being featured, and finally ending with your signature (~~~~). For instance: "# I really like the Ike page. It has a lot of information about the character! ~~~~." Any vote without a proper signature will be removed. As well, any vote that merely says: "I approve" "I like this page" or anything similar will be removed too. A perfect example of a vote would be: "I think this page has a lot of helpful information and it is clear enough to assist me on knowing about cavaliers."
Opposition Guidelines
You cannot use an opposition vote simply because you hate the subject (like you hate a certain villian).
Opposition votes should only be used when the article does not meet the requirements above.
If an administrator deems that a particular opposition does not follow these guidelines, it will be negated.
Current Nominations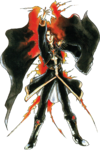 Arvis's article is well-written, has a comprehensive biography, features complete stats for all of his appearances (including Awakening growth rates), a detailed personality section, and plenty of citations; the article is essentially complete with no major improvements needed. Therefore, I believe it deserves to be a featured article. Eyacorkett (talk) 11:50, 11 July 2022 (UTC)
Support
Oppose
Neutral or Other Comments
Retracted Votes
Remove the featured article system
I believe that, as only four articles have ever been featured in the history of the Fire Emblem Wiki, and a featured request has been open for over a full year with no support or opposition voted, the featured article system should be removed entirely. Dudhhr 7:44, 16 December 2020 (UTC)
Support
Oppose
not true this system can show how hard the community has worked Neutral or Other Comments
Retracted Votes

I think that, as the flagship character for the whole franchise and his page being well developped, Marth is a good candidate for being part of the featured articles. Kristak 17:13, 10 July 2019 (UTC)
Support
Oppose
Neutral or Other Comments
Unfortunately it is missing any Tokyo Mirage Sessions information whatsoever. I would support it more if it had that. PikaSamus (talk) 17:31, 10 July 2019 (UTC)
Retracted Votes
Scrolling through the page for Awakening I saw that it had complete information and that it looked clean, which is why I think it should be one of the featured articles. --Hanes (talk) 05:39, 16 July 2020 (UTC)
Support
Oppose
Neutral or Other Comments
Retracted Votes
tiki
as one of the most important fire emblem characters, she should definitely get a page
Featured Articles
Past processes