Site News
Warning: This wiki contains spoilers. Read at your own risk!


Social media: If you would like, please join our Discord server, and/or follow us on Twitter or Tumblr!
Yngvi
From Fire Emblem Wiki, your source on Fire Emblem information. By fans, for fans.
Yngvi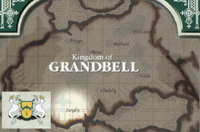 | | |
| --- | --- |
| Capital | Yngvi Castle |
| Government | Duchy; part of Grannvale |
| Continent | |
| | | | |
| --- | --- | --- | --- |
| " | Yngvi's ruling family of master archers are descended from Ullr, the God of Archery. | " | — A Grannvale villager |
Yngvi (Japanese: ユングヴィ Jungby) is one of the six noble houses of the Kingdom of Grannvale. It comprises the south-western region of Grannvale, near the Jun River and the border with Verdane, and is situated west of Chalphy. It was founded in the year 649, shortly after the fall of the Loptrian Empire, by Ullr of the Twelve Crusaders alongside Grannvale itself and its other duchies; its ruling family are her descendants and possess her holy bloodline, permitting them to wield the holy bow Yewfelle. As with the other duchies, House Yngvi commands their own elite squadron of knights: the Beige Ritter, an archer batallion.
History
In Grann 757, Yngvi's then-Duke Ring and his son Andrey departed with the Grannvale army to go to war with Isaach, despite their disagreements;[1] at his daughter Edain's request, Ring left the Yewfelle behind with Edain in case she found her lost sister, Brigid, its sole inheritor out of Ring's three children.[2] With Grannvale mostly defenseless, neighboring Verdane launched a surprise assault on the country, laying siege to Yngvi Castle. Verdane's prince Munnir quickly overpowered the Yngvi knights led by Midir and abducted Edain, taking her back to Verdane with him with the intent of forcing her into marriage. In response, Sigurd of Chalphy launched a counter-offensive against Verdane, freeing Yngvi Castle and invading Verdane to attempt to rescue Edain. Meanwhile, at the climax of the Isaach war, Andrey allied with Lombard and Reptor in their traitorous intentions, killing Ring and assuming the role of Duke of Yngvi for himself.[3] Andrey led the Yngvi army in assisting Myos and Daccar in the Silesse civil war, and in fighting Sigurd's attempt to return to Grannvale as part of Lombard's forces at Lubeck Castle; he died in the latter encounter.
Following Andrey's death, the Yngvi throne was assumed by his own son, Scipio. In the liberation war's final battle in Grann 778, Scipio and the Beige Ritter worked with Hilda of Friege in fighting Seliph's army, ambushing them as they crossed the woods between Dozel and Friege. Scipio was defeated in this battle, and at the war's conclusion Brigid's son Febail became the new Duke of Yngvi.
Characters from Yngvi
Genealogy
Genealogy of the House of Yngvi
An unbroken line indicates direct descent; a dashed line (╍) indicates descent across multiple undefined generations. A double line indicates marriage or had children together; italics indicates the spouse from outside the family. Important relatives not directly connected with the Yngvi family are marked in

gray

.
Gameplay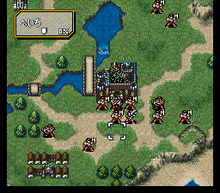 Yngvi Castle is present as a gameplay castle in the Prologue of Fire Emblem: Genealogy of the Holy War. Initially a partner castle guarded by Midir, it is seized by the Verdane army in their siege of it, and after they abduct Edain, Sigurd's goal is to seize Yngvi back.
Etymology and other languages
Names, etymology and in other regions
Language
Name
Definition, etymology, and notes
English

Yngvi

As of Fire Emblem Heroes.[4] From Yngvi, another name for the Norse deity Freyr.

English
(unofficial)

Jungby

--

Japanese

ユングヴィ

Officially romanized as Jungby. ユングヴィ Yunguvi is the standard way of writing Yngvi in Japanese.

Spanish

Yngvi

As above

French

Yngvi

As above

German

Yngvi

As above

Italian

Yngvi

As above

Portuguese
(Brazil)

Yngvi

As above

Traditional Chinese

尤格威

Jungby; used in Heroes.
Gallery
References