Site News
Warning: This wiki contains spoilers. Read at your own risk!


Social media: If you would like, please join our Discord server, and/or follow us on Twitter (X) or Tumblr!
User
:
HistoriaKQ
From Fire Emblem Wiki, your source on Fire Emblem information. By fans, for fans.
Aestas-Est/Historia-KQ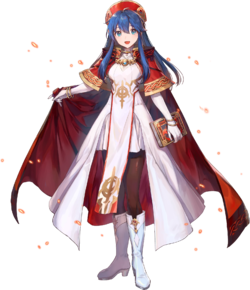 | | |
| --- | --- |
| Gender | Agender (They/Them Pronouns) |
| Age | 20 |
| Location | Canada |
| Website(s) | Carrd(All account links can be found there) |
| Edit count | 508 |
Hello guys. You can just call me Tori, and I'm a fat Filipino/Canadian FE fan. I first got myself into Fire Emblem back in 2015 when Super Smash Bros. 4 first introduced me to the series. Awakening was a game that I started with first, and I consider it part of my childhood since I was 12 when I played it. Nowadays, I'm a big fan of the GBA games, with Binding Blade being my favorite. I'm mainly an artist and OC maker, but sometimes I also contribute to wikis like this one.
I post my art on Twitter, but a majority of my FE Fanart has Lilina in it. My portfolio website is currently being set up right now.
Currently, I only add necessary edits on occasion. I'm mostly here to browse.
Sandboxes
Pages I've made
Future
Templates
Scrapped Pages
Boxes
Favorites