Site News
Warning: This wiki contains spoilers. Read at your own risk!


Social media: If you would like, please join our Discord server, and/or follow us on Twitter (X) or Tumblr!

Cross-Wiki Week 2023: From September 23 to October 1, make contributions to NIWA wikis and participating affiliates that you normally don't edit for a chance to win a Nintendo eShop gift card! See here for more details.
Tides of Intrigue
From Fire Emblem Wiki, your source on Fire Emblem information. By fans, for fans.
| | |
| --- | --- |
| | It has been requested that image(s) be placed in this page or section. Please submit images to help improve this page and talk on this page's talk page about what images are needed. Remove this when this has been fixed. |
Tides of Intrigue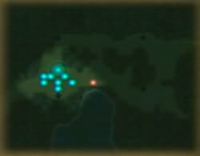 | | |
| --- | --- |
| Location | Cave near Castle Felirae |
| Weather | |
| New units | |
| Boss(es) | |
| Previous chapter(s) | |
| Next chapter(s) | |
Tides of Intrigue (Japanese: 陰謀渦巻く A Plot Whirls) is the second chapter of Part II of Fire Emblem: Radiant Dawn. In this chapter, Lucia investigates Duke Felirae's whereabouts and discovers his plan of action, but is ambushed in the dark caves they were hidden in.
Plot
Main articles: Tides of Intrigue/Script and Tides of Intrigue/Conversations
---
This section has been marked as a stub. Please help improve the page by adding information.
---
Beginning log
In a rural Crimean town, a band of rebels sow the seeds of discontent. They are stopped by Brom and Nephenee, two former Crimean soldiers. However, more uprisings are sure to follow. Brom and Nephenee decide to travel to Melior, the capital of Crimea, and inform Queen Elincia as to the gravity of the situation.
Chapter data
Bonus EXP
| Requirement | Easy | Normal | Hard |
| --- | --- | --- | --- |
| Clear the chapter | 2,000 | 2,000 | 1,000 |
| Clear the chapter in 7/9 turns or less | 1,250/625 | 1,250/625 | 625/312.5 |
This map's elemental affinity is Earth.
Character data
Characters
New units
Required characters



Available characters



Item data
Enemy data
Reinforcements
Boss data
Main article: Maraj
Strategy
This section details unofficial strategies that may help with completion of the chapter. This may not work for everybody.
While in the base, the player will be quick to notice that they will not have access to any items stored in the convoy during Part 1, nor could they use any of the bonus experience accumulated while playing as Micaiah and her allies. Indeed, there are three separate convoys and bonus experience storages throughout Radiant Dawn: the Dawn Brigade/Daein army, the Crimean army (who the player is currently playing as), and later the Greil Mercenaries. Skills also cannot be managed at all throughout Part 2.
Note that during this chapter, the player will encounter the first enemy unit armed with a crossbow-type weapon: an enemy Warrior wielding a Bowgun. An interesting thing to note about crossbows is that they ignore the user's strength, but they have a high might to compensate and allows 1-2 range combat, unlike regular bows. In practice, this meant that they would deal much less damage than regular bows in many situations; however, when it comes to dealing bonus damage, crossbows become lethally dangerous, due to their high might being tripled (the Bowgun has 24 might, but when it deals bonus damage, it can deal up to 72 damage). This makes it easy for them to potentially one-shot and kill flying units. As such, be sure that your flying units steer clear of them in upcoming chapters.
Trivia
On Normal and Hard modes, this chapter features the game's only generic enemy Rogue.
Etymology and other languages
Names, etymology, and in other regions
Language
Name
Definition, etymology, and notes
English

Tides of Intrigue

--

Japanese

陰謀渦巻く

A Plot Whirls

Spanish

Mareas de intriga

Tides of intrigue

French

Rumeurs et intrigues

Rumors and intrigue

German

Sturm der Intrigen

Storms of intrigue

Italian

Trame segrete

Secret plots
Gallery
---
This section has been marked as a stub. Please help improve the page by adding information.
---