Site News
Warning: This wiki contains spoilers. Read at your own risk!


Social media: If you would like, please join our Discord server, and/or follow us on Twitter (X) or Tumblr!
LINE
From Fire Emblem Wiki, your source on Fire Emblem information. By fans, for fans.
LINE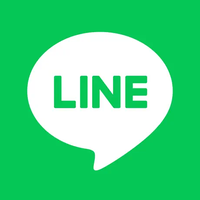 Current app icon for all platforms.
| | |
| --- | --- |
| Developer(s) | |
| Publisher(s) | |
| Release date(s) | June 23, 2011 |
| Platform(s) | |
| Successor | None |
LINE is a Japanese instant messaging app developed and published by Line Corporation. The app features an online marketplace where users can purchase various stickers and themes, as well as create and publish their own. Nintendo, the publisher of the Fire Emblem series, has utilized this app by managing an official LINE account advertising its products, as well as publishing several sticker sets and themes for its various properties, including the Fire Emblem series.
Release information
A Fire Emblem series sticker set, titled the "Fire Emblem Link Stickers", was first announced in the Japanese version of the January 19, 2017 Fire Emblem Nintendo Direct and released the same day.[1] The sticker set primarily features stickers based on characters from Fire Emblem: Shadow Dragon & the Blade of Light and Fates, with a smaller selection of stickers based on characters from Awakening and Path of Radiance. The sticker set costs 240 yen including tax.[1]
On August 29, 2017, a theme based on Fire Emblem Heroes, simply titled "Fire Emblem Heroes", was released, with the general app UI having an Askr-themed aesthetic and several icons being replaced of those of Fire Emblem characters if the theme is used. It costs 360 yen including tax, or 150 coins (an in-app currency).[2]
Kinopio-kun
Kinopio-kun was the mascot of Nintendo's official LINE account before his retirement on May 21, 2021.[3] He is a Toad with a unique cap resembling a 1-Up Mushroom. As the former mascot of the official LINE account, Kinopio-kun would consistently appear in LINE advertisements of Nintendo's various games and products. Notably, the Fire Emblem series has enjoyed a large amount of ads featuring Kinopio-kun, with the vast majority of them being for Fire Emblem Heroes.
Gallery
Fire Emblem Link Stickers
Fire Emblem Heroes theme
References
↑ 1.0 1.1 Famitsu, 『ファイアーエムブレム』LINEスタンプが1/19より販売開始! かわいくデフォルメされた英雄がアナタの気持ちを代弁しちゃう, Famitsu, Published: January 19, 2017, Retrieved: September 18, 2022
↑ Famitsu, 『ファイアーエムブレム ヒーローズ』英雄&フェーちゃんいっぱいのLINE着せかえ販売スタート, Famitsu, Published: August 29, 2017, Retrieved: September 18, 2022
↑ AUTOMATON, 任天堂のLINEイメージキャラ「キノピオくん」卒業。知る人ぞ知る、可憐と狂気を持ち合わせたぶっとび宣伝キャラクター, AUTOMATON, Published: May 21, 2021, Retrieved: September 18, 2022