Site News
Warning: This wiki contains spoilers. Read at your own risk!


Social media: If you would like, please join our Discord server, and/or follow us on Twitter or Tumblr!

Engage info: As the game has only recently released, we lack much key information. Please help add any info that you can.
Kill bonus
From Fire Emblem Wiki, your source on Fire Emblem information. By fans, for fans.
Kill bonus refers to two different bonuses awarded to a unit's weapons and abilities to wield thereof for killing an enemy unit.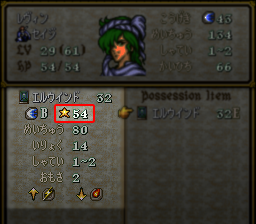 The Genealogy of the Holy War kill bonus is concerned with boosting a unit's critical hit rate for every enemy killed, operating on a weapon-by-weapon basis. Every time a weapon is used to kill an enemy, it gains a kill bonus point, expressed in the weapon's stat listings as "★n" (for example, a weapon which has successfully killed fourteen enemies would state "★14"). Once a weapon has achieved 50 kills, the Critical skill is attached permanently to the weapon, enabling its wielder to perform critical hits. For every kill above 50 the weapon achieves, the user is awarded +1 to their critical hit rate, for a maximum of +50 critical once the weapon reaches the maximum 100 counted kills.
Kill bonuses are specific to the weapon, not to the wielder, so if the weapon is pawned off and rebought by another unit it retains the kill bonus in the new wielder's service. Kill bonuses also remain on a weapon when/if the weapon is inherited by a second-generation unit. If the weapon is not inherited and instead is dropped by an enemy in the second generation, the kill bonuses remain. For example, if Finn's Brave Lance is not inherited, the Brave Lance dropped by Muhammad will have the kill bonus Finn's had in the first generation.
Calculations
The other form of kill bonus is present only in The Binding Blade, The Blazing Blade and The Sacred Stones, and is concerned exclusively with weapon experience. Whenever a unit successfully kills an enemy, the amount of weapon experience they would normally earn for using the weapon in question is doubled.
See also