Site News
Warning: This wiki contains spoilers. Read at your own risk!


Social media: If you would like, please join our Discord server, and/or follow us on Twitter (X) or Tumblr!
figma
From Fire Emblem Wiki, your source on Fire Emblem information. By fans, for fans.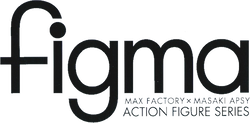 figma is a Japanese line of action figures produced by Max Factory and distributed by Good Smile Company. The line mainly consists of characters from various anime and video game franchises, such as Pokémon, The Legend of Zelda, My Hero Academia, and Demon Slayer: Kimetsu no Yaiba. The Fire Emblem series first received representation in this figure line starting from 2015 with a Lucina figure, with two more characters having since received figma figures. Being posable action figures, each figure comes with a stand, several accessories and alternate expressions and hands.
Release information
Image
Information
Price
Release date
A figure of Lucina as she appears in Fire Emblem Awakening. It is about 150 mm tall, sculpted by Masato Kitade and Masu, and released in Japan in August 2015 after several delays. The figma also received a rerelease a year after the original date. It was rereleased again six years after its original release in 2021.

The accessories and optional pieces are: Short and long hair attachments, the butterfly mask used by her while in her "Marth" identity, alternate hands, Falchion, a Falchion hilt that can be attached to the sheath, an empty sheath, and two facial expressions: one neutral expression and one blushing expression. The cape is also removable.[1]

¥6,296

*

JP
¥7,000

*

JP
$73.99

*

US
August 2015

*

JP
August 2016

*

JP
February 2021

*

JPUS
A figure of female Corrin as she appears in Fire Emblem Fates. It is about 145 mm tall and is sculpted by Jun Yamaoka and Naoki Satou. It was released in the Japanese market in September 2017, with a rerelease occurring in November 2019.

The accessories and optional pieces are: alternate hands, the standard Yato, a Dragonstone, a smiling facial expression, and a yelling facial expression. Purchases from the GOOD SMILE ONLINE SHOP also include the Omega Yato as a bonus item.[2]

¥6,800

*

JP
¥6,926

*

JP
September 2017

*

JP
November 2019

*

JP
A figure of Edelgard von Hresvelg as she appears in Part I of Fire Emblem: Three Houses. It is about 145 mm tall and is sculpted by Jun Yamaoka. It was released in August 2020.

The accessories and optional pieces are: alternate hands, a Killer Axe, Aymr, and two facial expressions: one smiling expression and one yelling expression.[3]

¥8,800JP
Aug 2020JP
Gallery
Lucina
Female Corrin
Edelgard
References