Site News
Warning: This wiki contains spoilers. Read at your own risk!


Social media: If you would like, please join our Discord server, and/or follow us on Twitter or Tumblr!
Edda
From Fire Emblem Wiki, your source on Fire Emblem information. By fans, for fans.
Not to be confused with the similarly named character, Eda.
Edda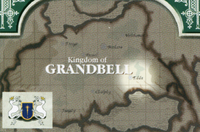 | | |
| --- | --- |
| Capital | Edda Castle |
| Government | Duchy; part of Grannvale |
| Continent | |
Edda (Japanese: エッダ Edda) is one of the six noble houses of the Kingdom of Grannvale. It comprises the south-eastern corner of Grannvale, east of Chalphy and south of Velthomer. It was founded in the year 649, shortly after the fall of the Loptrian Empire, by Archbishop Bragi of the Twelve Crusaders alongside Grannvale itself and its other duchies; its ruling family are his descendants and possess his holy bloodline, permitting them to wield the Valkyrie Staff. It is also the home of the Church of Edda, a religion founded by Bragi which sought to restore the traditional beliefs of Jugdral and heal the damaged caused by the Loptrian faith.[1]
History
During the internal turmoil in Grannvale in Grann 757–760, the then-head of House Edda, Father Claud, sought to assist Sigurd of Chalphy by seeking the truth of the rumors alleged against him at Bragi Tower. When Claud learned the truth – that Reptor and Lombard had assassinated Prince Kurth and framed House Chalphy – he was declared a traitor and forced into exile along with Sigurd. Following Claud's death in the Battle of Belhalla, House Edda had no known remaining heirs and so was occupied by Grannvale administrators. Nearly two decades later, in the final battle between Seliph's liberation army and the Grannvale Empire, Edda was his army's first target after reclaiming Chalphy, and its administrators Rodan and Juphiel were defeated in battle. Following the end of the war, rule of Edda was succeeded by Claud's children, allies of Seliph.
Characters from Edda
Genealogy
Genealogy of the House of Edda
An unbroken line indicates direct descent; a dashed line (╍) indicates descent across multiple undefined generations.
Gameplay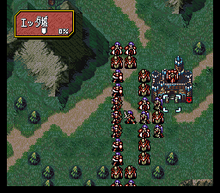 Edda Castle is present as a gameplay castle in the Endgame of Fire Emblem: Genealogy of the Holy War. Situated directly to Chalphy Castle's east, it is Seliph's first target in the course of the Endgame, controlled by Juphiel of the Loptr Church.
Etymology and other languages
Names, etymology and in other regions
Language
Name
Definition, etymology, and notes
English

Edda

Used in dialogue in Fire Emblem Heroes.[2]

English
(unofficial)

Edda

--

Japanese

エッダ

Officially romanized as Edda. From the Prose Edda and Poetic Edda, the two primary extant sources relating the stories of Norse mythology and legends.

Spanish

Edda

Used in dialogue in Heroes.

French

Edda

Used in dialogue in Heroes.

German

Edda

Used in dialogue in Heroes.

Italian

Edda

Used in dialogue in Heroes.

Portuguese

Edda

Used in dialogue in Heroes.

Traditional Chinese

埃達

Edda; used in dialogue in Heroes.
Gallery
References
↑ "After the Empire was destroyed, Bragi went back to his Maerist home town that saved and nurtured him. However, that land was already destroyed by the Imperial army, and what struck his eyes was the dispersed corpses of priests. Suprised and terrified, he went on to save the ruined world, and in order to release the people from the aftereffects of the Loptrian Church, strived to revive the old Earthen religion. This was because it was the one and only religion for the people who are put in a place against Loptous, and the Maerist bishops were also wishing for it. At that point, Bragi constructed a new church with his homeland of Edda as the base location, and at the same time constructed a gigantic tower at the island that protected and nurtured him." — Designers' notes from Fire Emblem Treasure, , Retrieved: August 8, 2013
↑ "Back then I could not see the evil of which Claud of Edda spoke, the rage in the shadows of the world." — Sigurd: Fated Holy Knight's 5-star level 40 quote, Fire Emblem Heroes