Site News
Warning: This wiki contains spoilers. Read at your own risk!


Social media: If you would like, please join our Discord server, and/or follow us on Twitter or Tumblr!

Engage info: As the game has only recently released, we lack much key information. Please help add any info that you can.
Crest Stone
From Fire Emblem Wiki, your source on Fire Emblem information. By fans, for fans.
| | |
| --- | --- |
| | It has been requested that image(s) be placed in this page or section. Please submit images to help improve this page and talk on this page's talk page about what images are needed. Remove this when this has been fixed. |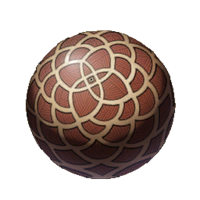 The Crest Stone (Japanese: 紋章石 Emblem Stone) is a weapon type which was introduced in Fire Emblem: Three Houses. They are a form of attack used by monster species found in Fódlan, and are their basic methods of attacking.
All Crest Stones have the distinction of having infinite uses, not affected by durability. They almost always have considerable attacking power, as well as ranged capabilities. They do not have a requisite skill level tied to using them. In-universe, Crest Stones are not weapons in and of themselves; instead, they grant their users immense power, allowing them to perform feats such as flinging large boulders, breathing fire, launching blades of wind, and various others depending on the stone and monster involved. Within gameplay however, they are treated similarly to other weapon types, with their additional powers being represented by animations, barriers, and Staggering Blows that are also held by monster units.
22 different Crest Stones have appeared across the Fire Emblem series, all of which originate from Three Houses.
Overview
Crest Stones are almost entirely physical weapons which use the user's strength and target the foe's defense stat. The most notable exceptions are the Crest Stones of Indech and Macuil, two of the Four Saints. While most physical weapons and monster attacks are usually locked to 1 range with uncommon exceptions, Crest Stones always possess a range of at least 1–2, with some having even greater ranges. Crest Stones are generally either imbued into their users or ingested by them in some form; as a result, they cannot be unequipped. In-game, Crest Stones are technically considered gauntlets, meaning they are affected by any ability or effect that relates to gauntlets.
In-universe role
In Three Houses, Crest Stones are a major part of Fódlan's history and society. Originally, they were the hearts of dragons that lived in ancient times; being their hearts, they naturally contained much of their power, and allowed them to take on their dragon forms. At some point in history, a bandit named Nemesis would murder the creator of the dragons, Sothis, and take her heart, bones, and blood for himself. Later on, Nemesis would return with many other humans to massacre the other dragons, again taking their hearts, bones, and blood to create Crest Stones, Heroes' Relics, and Crests. Each Crest Stone had its respective Crest carved into it as a marking.[1]
Crest Stones are the main source of power for the legendary Heroes' Relics; without a Crest Stone, a Relic is rendered nearly unusable due to its immense weight. In order to properly harness the power of a Relic's Crest Stone, a relevant Crest is required. If one attempts to wield a Relic without the proper Crest, the Crest Stone's power will take its toll on the wielder, to the point of transforming them into a hideous monster. The monster will also have the Crest Stone embedded into its body somewhere.[2] A human may also be transformed if a Crest Stone's power is harnessed in some other manner, such as by forcefully implanting one within their bodies. These monsters are often draconic in nature, again owing to the Crest Stones being dragon hearts. There is only one Hero's Relic that does not possess a Crest Stone—the Sword of the Creator, which originally held the Crest Stone of Sothis, but it was removed and implanted into Byleth shortly after their birth.
Owing to their great power, Crest Stones are often hidden away by humans in secure locations, to avoid them being misused. Most notably, the Church of Seiros holds many Crest Stones within the Holy Tomb of Garreg Mach Monastery, possibly to give repose to the fallen dragons that once bore them as their hearts. The Kingdom of Faerghus also possesses a secure vault containing Crest Stones; during the events of Three Houses, these are used by Faerghus soldiers as a last resort when they are cornered by the Adrestian Empire.
Classes capable of using Crest Stones
Etymology and other languages
---
This section has been marked as a stub. Please help improve the page by adding information.
---
Names, etymology and in other regions
Language
Name
Definition, etymology, and notes
English

Crest Stone

--

Japanese

紋章石

Emblem Stone. 紋章 monshō can mean either "crest" or "emblem", though the Japanese version writes it in English as "Emblem" for major Crest icons.

French

Gemme emblématique

Emblematic gem

German

Wappenstein

Crest Stone
Gallery
References
↑ "The Crest Stone of each Relic is carved with a specific Crest—the one that has the ability to wield it properly. The Crests are the keys. You need the right one to safely use a Hero's Relic." — Claude, Fire Emblem: Three Houses
↑ "When Miklan transformed into a Black Beast, he was taken over by something that originated from the Crest Stone. And the Crest Stone was on his body. It all seems to add up." — Claude, Fire Emblem: Three Houses
See also
Fire Emblem: Three Houses
Playable characters

Black Eagles

Bernadetta • Caspar • Dorothea • Edelgard • Ferdinand • Hubert • Linhardt • Petra

Blue Lions

Annette • Ashe • Dedue • Dimitri • Felix • Ingrid • Mercedes • Sylvain

Golden Deer

Claude • Hilda • Ignatz • Leonie • Lorenz • Lysithea • Marianne • Raphael
Other
Alois • AnnaDLC • Byleth • Catherine • Cyril • Flayn • Gilbert • Hanneman • Jeritza • Manuela • Seteth • Shamir

Ashen Wolves

DLC
Balthus • Constance • Hapi • Yuri
Non-playable characters
AbysskeeperDLC • Duke Aegir • Lord Arundel • Count Bergliez • Count Hevring • Count Gloucester • Count Varley • Fleche • Gatekeeper • Duke Gerth • Glenn • Holst • Ionius IX • Jeralt • Judith • Ladislava • Lambert • Margrave Gautier • Monica • Nader • Patricia • Randolph • Rhea • Rodrigue • Rufus • Seiros • Sitri • Sothis • Tomas • Tiana
Bosses
Acheron • AelfricDLC • Alois • Lord Arundel • Bias • Blaiddyd • Caspar • Catherine • Charon • Chilon • Claude • Cornelia • Daphnel • Dedue • Death Knight • Dimitri • Dominic • Baron Dominic • Edelgard • Felix • Ferdinand • Flame Emperor • Flayn • Fraldarius • Gautier • Gloucester • Goneril • Gwendal • Hubert • Ingrid • The Immaculate One • The Immovable • Judith • Kostas • Kronya • Ladislava • Lamine • Linhardt • Lonato • Lorenz • Mercedes • Metodey • Miklan • Myson • Nader • Nemesis • Baron OchsDLC • Odesse • Pallardó • Pittacus • Randolph • Rhea • Riegan • Rodrigue • Seteth • Shamir • Solon • Sylvain • Thales • Wandering Beast • The Wind Caller
Personal weapons and regalia
Aegis Shield • Areadbhar • Asclepius • Athame • Axe of Ukonvasara • Aymr • Blutgang • Caduceus Staff • Circe Staff • Crusher • Failnaught • Fetters of Dromi • Freikugel • The Inexhaustible • Lance of Ruin • Lúin • Ochain Shield • Rafail Gem • Scythe of Sariel • Seiros Shield • Spear of Assal • Sword of Begalta • Sword of Moralta • Sword of Seiros • Sword of the Creator • Tathlum Bow • Thunderbrand • Thyrsus • Vajra-Mushti
Chapters
Part I

Prologue: An Inevitable Encounter • 1: Three Houses • 2: Familiar Scenery • 3: Mutiny in the Mist • 4: The Goddess's Rite of Rebirth • 5: Tower of Black Winds • 6: Rumors of a Reaper • 7: Field of the Eagle and Lion • 8: The Flame in the Darkness • 9: The Cause of Sorrow • 10: Where the Goddess Dwells • 11: Throne of Knowledge • 12: To War / Outset of a Power Struggle
Part II
Silver Snow

13: Reunion at Dawn • 14: A King Without a Kingdom • 15: Valley of Torment • 16: The Rose-Colored River • 17: The Impregnable Fortress • 18: The Chaos of War • 19: Conclusion of the Crossing Roads • 20: The City Without Light • 21: Following a Dream
Azure Moon

13: Reunion at Dawn • 14: The Delusional Prince • 15: Valley of Torment • 16: The Rose-Colored River • 17: Blood of the Eagle and Lion • 18: The King's Triumphant Return • 19: The Golden Deer's Plea • 20: The Impregnable Fortress • 21: Our Chosen Paths • 22: Oath of the Dagger
Verdant Wind

13: Reunion at Dawn • 14: The Alliance Leader's Ambitions • 15: Valley of Torment • 16: The Rose-Colored River • 17: Blood of the Eagle and Lion • 18: The Golden Scheme • 19: The Chaos of War • 20: Conclusion of the Crossing Roads • 21: The City Without Light • 22: Fódlan's New Dawn
Crimson Flower

13: Beyond Escape • 14: The Master Tactician • 15: Tempest of Swords and Shields • 16: Lady of Deceit • 17: Field of Revenge • 18: To the End of a Dream
Paralogues
Part I
Black Market SchemeDLC • A Cursed RelicDLC • Death Toll • Dividing the World • Falling Short of Heaven • The Forgotten • Land of the Golden Deer • An Ocean View • Oil and Water • Rumored Nuptials • The Secret MerchantDLC • Sword and Shield of Seiros • Tales of the Red Canyon • True Chivalry • War for the Weak
Part II
Darkness Beneath the Earth • Dividing the World • Eternal Guardian • The Face Beneath • Foreign Land and Sky • Forgotten Hero • Insurmountable • Legend of the Lake • Retribution • The Secret MerchantDLC • The Silver Maiden • The Sleeping Sand Legend • Weathervanes of Fódlan
Cindered Shadows
(DLC side story)

1: The Fourth House • 2: What Lies Beneath • 3: The Rite of Rising • 4: Danger in the Dark • 5: Betrayal • 6: Return to Me • 7: Wolf Pack
Locations
Fódlan • Adrestia • Faerghus • Garreg Mach Monastery (Abyss) • Leicester • Almyra • Brigid • Dagda • Sreng • Zahras
Groups, objects and concepts
10 Elites • Ashen Wolves • Black Eagles (Black Eagle Strike Force) • Blue Lions • Children of the Goddess • Church of Seiros (Knights of Seiros) • Crests (Crest Stone) • Divine Pulse • Golden Deer • Heroes' Relics • Insurrection of the Seven • Monsters • Those who slither in the dark • Tragedy of Duscur • War of Heroes
Related topics
Music Library • Name chart • Other games (

Warriors: Three Hopes

) • Pre-release information • Unused content • Downloadable content • List of quests • Class mastery
Fire Emblem Warriors: Three Hopes
Playable characters
Scarlet Blaze
Ashe • Balthus • Bernadetta • Byleth • Caspar • Constance • Dorothea • Edelgard • Ferdinand • Hapi • Hubert • Ignatz • Jeralt • Jeritza • Leonie • Linhardt • Lorenz • Lysithea • Manuela • Marianne • Mercedes • Monica • Petra • Raphael • Shamir • Shez • Yuri
Azure Gleam
Annette • Ashe • Balthus • Bernadetta • Byleth • Catherine • Constance • Dedue • Dimitri • Dorothea • Felix • Flayn • Hapi • Ignatz • Ingrid • Jeralt • Jeritza • Linhardt • Lorenz • Marianne • Mercedes • Petra • Raphael • Rodrigue • Seteth • Shamir • Shez • Sylvain • Yuri
Golden Wildfire
Ashe • Balthus • Bernadetta • Byleth • Claude • Constance • Dorothea • Hapi • Hilda • Holst • Ignatz • Jeralt • Leonie • Linhardt • Lorenz • Lysithea • Marianne • Petra • Raphael • Shamir • Shez • Yuri
Other
Arval • Gatekeeper • Rhea • Sothis
Non-playable characters
Acheron • Alois • Anna • Count Bergliez • Captain Berling • Cleobulus • Fleche • Margrave Gautier • Getz • Count Gloucester • Goneril • Gustave • Hanneman • Count Hevring • The Immaculate One • The Immovable • Judith • Ladislava • Lazley • Randolph • Seiros • Solon • Thales • Tomas • Count Varley • The Wind Caller (TBA)
Bosses
Acheron • Duke Aegir • Anaximandros • Lord Arundel • Count Bergliez • Bias • Byleth • Caspar • Catherine • Claude • Cornelia • Cyril • Death Knight • Dimitri • Dolofonos • Epimenides • Ferdinand • Flayn • Fleche • Margrave Gautier • Ingrid • Jeralt • Kostas • Kronya • Ladislava • Metodey • Myson • Nader • Pallardó • Pittacus • Rhea • Rufus • Seteth • Shahid • Shamir • Shez • Solon • Thales • Count Varley (TBA)
Personal weapons and regalia
Aegis Shield • Amalthea • Areadbhar • Asclepius • Athame • Axe of Ukonvasara • Aymr • Blutgang • Caduceus Staff • Circe Staff • Crusher • Dahaka • Failnaught • Fetters of Dromi • Freikugel • Hrotti • Ichor Scroll • The Inexhaustible • Járngreipr • Labraunda • Lance of Ruin • Lúin • Ochain Shield • Rafail Gem • Ridill • Scroll of Talos • Scythe of Sariel • Seiros Shield • Shamshir • Spear of Assal • Suttungr's Mystery • Sword of Begalta • Sword of Moralta • Sword of Seiros • Sword of the Creator • Tathlum Bow • Thunderbrand • Thyrsus • Vajra-Mushti • Wind Caller's Genesis (TBA)
Chapters
Prologue

0: Crossed Roads • 1: A Chance Encounter • 2: Three Houses • 3: The Shadows of Adrestia / Crisis in Fhirdiad / The Battle for the Locket
Scarlet Blaze

4: The Struggle Commences • 5: Skirmish in the Fog • 6: Bridge of Betrayal • 7: The Triumph of Valor • 8: The Maiden's Peril • 9: Unrest in Enbarr • 10: Shifting History • 11: Heroic Bloodlines • 12: The Rising Darkness • 13: Severing the Past • 14A: A Clash of Ambitions • 14B: Torment of the Eagle and Lion • 15: The Hour of Vengeance • 16: Into the Chasm • Final: A Path Forward
Azure Gleam

4: To War! • 5: Skirmish in the Fog • 6: Conspiracy in the Air • 7: The King Awakens • 8: The Blood-Stained Lance • 9: Reunion at the Fortress City • 10: Fanaticism • 11: Reprisal • 12: A Trick of the Goddess • 13: Clash of Torment • 14: The Absent Emperor • 15: The Hour of Vengeance • 16: Into the Chasm • Final: The End of Tragedy
Golden Wildfire

4: To War! • 5: The Golden Guardian • 6: The Leader's Stratagem • 7: A Contest of Beasts • 8: What Makes a King • 9: The End of the Alliance • 10: Love and Loss • 11: The Sword Swings Wide • 12: Two Kings • 13: Darkness Attacks • 14: A Symbol of the Past • 15: The Hour of Vengeance • 16: Into the Chasm • Final: Field of Beginnings
Paralogues

The Ashen Wolves' Reunion • Coming Clean • Cycles of Nostalgia • Eagles, Lions, and Deer • Enshrouded Memories • Evil's Bane and Love's Protection • A Grand Day for the Opera Company • An Incurable Shut-In • Like Cats and Dogs • Love and Hate in Wartime • Mercenary Complications • A Night of Wonder • A Noble Among Nobles • Raiders from the North • A Reason to Fight • Right Where They're Wanted • The Saints' Forge • The Seiros Snare • Under the Protection of the Golden Deer • Unsettling Truths • What Lies Within • Wildflowers for the Future
Locations
Fódlan • Adrestia • Faerghus • Garreg Mach Monastery (Abyss) • Leicester • Almyra • Brigid • Dagda • Sreng • Zahras
Groups, objects and concepts
10 Elites • Ashen Wolves • Black Eagles • Blue Lions • Children of the Goddess • Church of Seiros (Knights of Seiros) • Crests (Crest Stone) • Golden Deer • Heroes' Relics • Insurrection of the Seven • Monsters • Those who slither in the dark • Tragedy of Duscur • War of Heroes
Related topics
Music Player • Name chart • Other games (

Warriors

•

Three Houses

) • Pre-release information (Unused content)