Site News
Warning: This wiki contains spoilers. Read at your own risk!


Social media: If you would like, please join our Discord server, and/or follow us on Twitter (X) or Tumblr!
Automaton
From Fire Emblem Wiki, your source on Fire Emblem information. By fans, for fans.
Automaton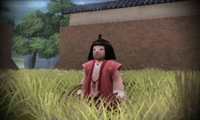 An enemy Automaton in Fates.
---
An automaton controlled by a mechanist. It uses yumi and saws.
| | |
| --- | --- |
| Unit type(s) | Puppet |
| Weapon(s) | |
| Skill(s) | None |
The Automaton (Japanese: 絡繰人形 Karakuri Ningyou) is a non-human class exclusive to Fire Emblem Fates. They are a type of mechanical puppet which is used by the armies of Hoshido. They are adept in wielding both yumi and their own special saws.
Stats
Base stats
Maximum stats
Class growth rates
See
class growth rate
for more details on the mechanics of class growths in each game.
Class change
Other appearances
Fire Emblem Cipher
A generic Automaton is featured on one card in Fire Emblem Cipher.
The below card's epithet is still in raw, untranslated Japanese; it needs translation.
Fire Emblem Cipher data for Automaton
絡繰仕掛の童子, Automaton
"Should you ever find yourself in need of an automaton, then by all means, come to me at any time."
Attack: 40
Support: 20
Range: 2
Deploy Cost: 2
Class: Hoshidan Soldier
Tier: Base
Class Change Cost: --
Clapper Alarm Mechanism:

[Trigger]

[Once per turn]

When an enemy with a Deployment Cost of 1 is deployed, you may tap that enemy.
A Soldier Born in a Workshop:

[Special]

You may deploy this card even if you already have an allied "Automaton", and you may have 2 or more allied "Automaton" at once.
Anti-Fliers:

[Always]

If this unit is attacking a , this unit gains +30 attack.
Card #B20-042HN • Artist: Tobi
Some card information translation provided by Serenes Forest.
For more detailed strategic information on these cards, see their TCG wiki article on Automaton .
Flavor text
Game
Text
(English)
Text
(Japanese)

Fates

An automaton controlled by a mechanist.
It uses yumi and saws.
絡繰で動く人形。
和弓の他、鋸で攻撃することもある。
Trivia
In Birthright and Revelation, NPC Automata may be purchased with Dragon Vein points to help defend My Castle during invasions.
Etymology and other languages
Names, etymology, and in other regions
Language
Name
Definition, etymology, and notes
English

Automaton

--

Japanese

絡繰人形

Officially romanized as Karakuri Ningyou; literally "mechanical doll". Karakuri puppets are a type of traditional Japanese clockwork puppet which originated in the 17th century.

Spanish

Autómata

Automaton

French

Marionnette

Marionette

German

Automat

Automaton

Italian

Automa

Automaton

Korean

꼭두각시

Automaton
Gallery
An enemy Automaton in Fates.
References
See also
| | |
| --- | --- |
| | This article is part of Project Classes, a project focused in writing articles for every class present in the Fire Emblem series. |